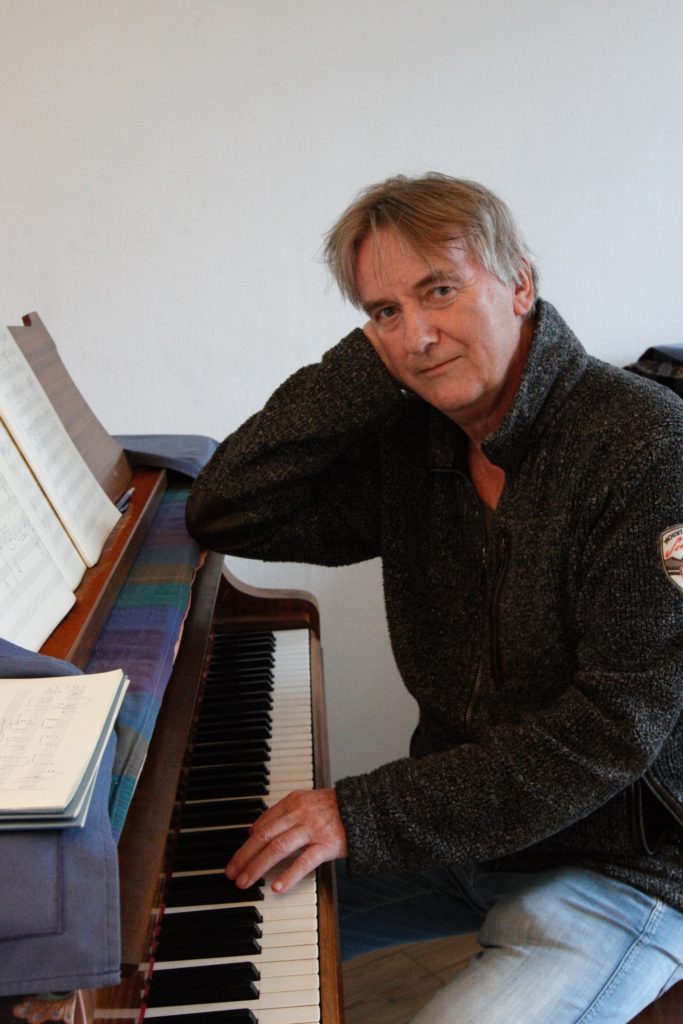 Cees Nieuwenhuizen is world-famous for his reconstructions and completions of works by Ludwig van Beethoven. Nieuwenhuizen studied piano, composition and music theory in Alkmaar (The Netherlands) and subsequently at the Royal Conservatoire in The Hague (The Netherlands). There he studied piano with Else Krijgsman and composition with Dutch composers Daan Manneke and Simeon ten Holt. After his graduation in 1982 Nieuwenhuizen established himself as an independent composer and music teacher.
Nieuwenhuizen advocates that musical sketches of Ludwig van Beethoven appear in print (as playable scores) and be performed. It concerns sketches of sufficient length but which, due to their raw written form, are often not suitable for concert performances. Because there are no playable scores available these works cannot be programmed in concert halls or Beethoven festivals. Nieuwenhuizen wishes that these sketches play a smaller role as a scientific study and that, instead, they are treated as complete compositions, namely on the concert stage.
Cees Nieuwenhuizen has been studying Beethoven's scores from the age of 13. All of his Beethoven reconstructions have been accepted by the official Beethoven Haus Bonn as genuine Beethoven compositions. As such they have entered Beethoven's official catalogue. Nieuwenhuizen's method of muscial reconstruction uses all parts and sketches that Beethoven left. He studies these alongside Beethoven's finished compositions from the same period. He learns how Beethoven's finished compositions arose from their respective sketches, and then applies these ideas to his unfinished sketches, which gets us as close as we can to an authentic and playable piece of music by Beethoven. From the tender age of 13, when he became infatuated with Beethoven's music, Nieuwenhuizen first studied his famous works. Once he knew those, he became intrigued by his unfinished works and sketches. His prime incentive is that he himself wants to hear these works. Only once Beethoven's voice sings to him, is he ready to share what he has done with audiences. A unique feature in his reconstructions is his consistent use of all of Beethoven's sketches; in most other reconstructions these have been either neglected or simply missed.
At the time of writing, over twenty reconstructed Beethoven works have been issued, among which piano works, orchestral works, chamber music, songs and music for the theatre. This yields a more complete picture of Beethoven as a composer.